Mixed Bill Counter - Safescan 2985 SX with Value Count & 7 Point Counterfeit Detection
Counts up to 1,200 bills/minute
Automatic currency and denomination recognition
Counts sorted and unsorted bills
Top-loading for continuous bill feeding
Dual-pocket configuration
7-point counterfeit detection
Suspected counterfeit bill alarm
Touch screen with quick menu & numeric keyboard
Advanced counting and sorting options
Double CIS detection technology (what is this?)
100% tested counterfeit detection
Including Safescan Money Counting Software
3 Year Warranty. Buy with Confidence!
COMPLETE SOLUTION FOR BILL COUNTING, SORTING & VALIDATING
The Safescan 2985-SX Cash Counter is your ultimate tool for easy and effective counting, validating and sorting of bills, offering professional-grade mixed-bill counting and counterfeit detection. A large touch screen with quick menu, numeric keyboard and individual presets ensures fast operation. Featuring a dual-pocket design and dual CIS technology, it will value-count even the most advanced currencies, such as those printed on polymer, those that have transparent windows and those whose denominations have nearly identical dimensions. Designed for high-volume use, the 2985-SX is ideal for businesses that need fast, error-free counting for multiple currencies and proven 100% accurate bill authentication.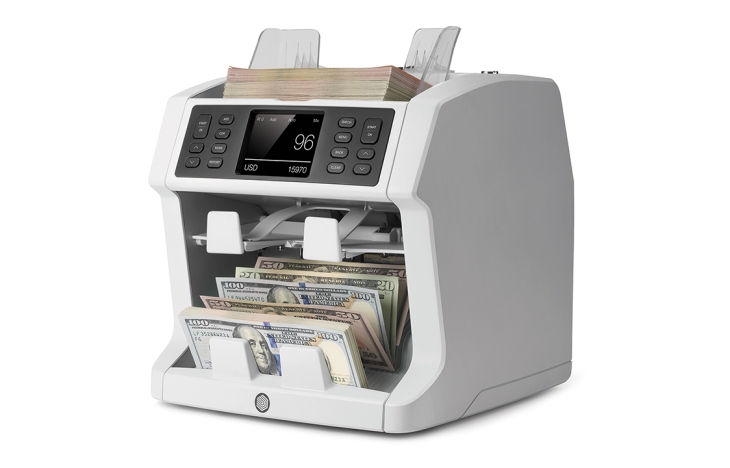 COLOR TOUCH SCREEN WITH QUICK MENU AND NUMERIC KEYBOARD
The quick menu is a helpful tool that offers several features like batch presets and saving often used counting settings for dual operators, printing and a verify function. The quick menu is easily accessible via the large 3.2" TFT color touch screen.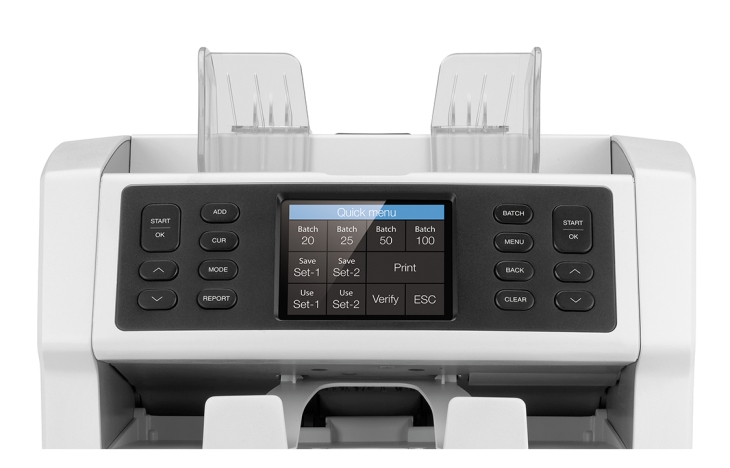 FLEXIBLE, MAXIMUM-SPEED BILL COUNTING
Save time and eliminate all chance of error. The 2985-SX's spacious hopper can hold 500 bills, and with an adjustable counting speed of up to 1,200 bills per minute it provides you with maximum counting flexibility, reliability and efficiency.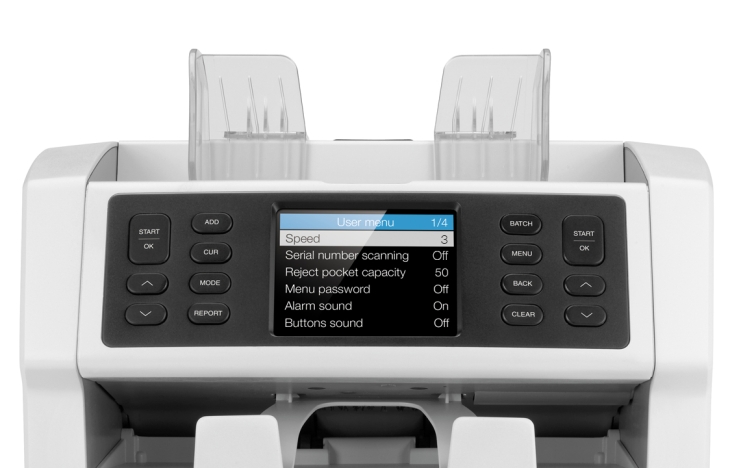 CONTINUOUS FEEDING FOR OPTIMAL EFFICIENCY
The 2985-SX's front-loading hopper makes it possible for you to keep adding bills while it runs, for continuous counting—ideal in environments where time and accuracy are of the utmost importance.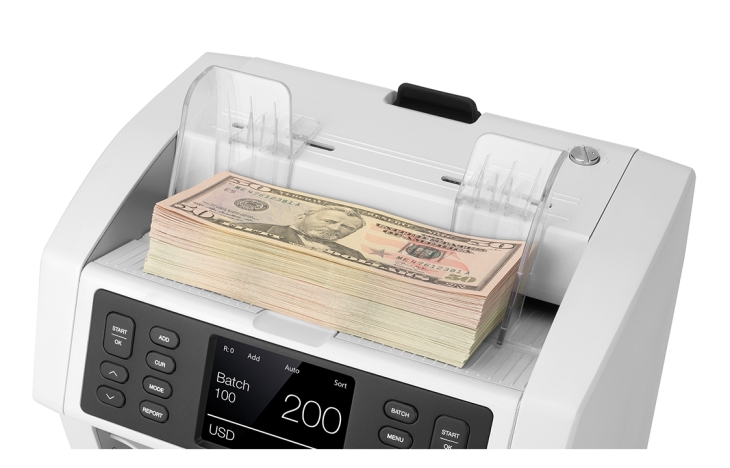 DUAL-POCKET DESIGN
The 2985-SX is equipped with an additional stacker, known as the reject pocket, where it automatically places all unrecognized or suspicious bills. After counting, you can view a detailed report to see the reason why a particular bill was rejected. The reject pocket is also used in the FACE and ORIENT modes to rapidly align a random stack of bills all in the same direction.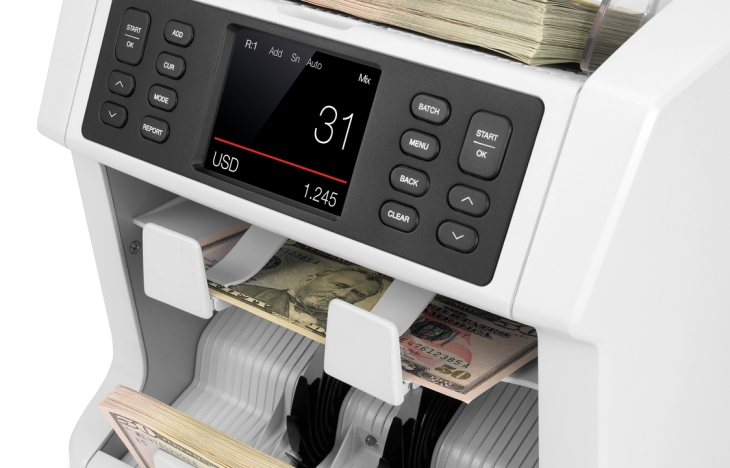 100% TESTED 7-POINT COUNTERFEIT DETECTION
The Safescan 2985-SX uses the latest counterfeit detection technology to scrutinize seven advanced security features built into today's currencies: ultraviolet, magnetic ink, metallic thread, infrared, image, size and thickness. This technology is so reliable it will detect double bills and half bills. You'll know with 100% certainty whether each bill is genuine or counterfeit.

The 2985-SX is programmed to automatically identify and fully authenticate bills in all available currencies. It will count all other currencies in counting mode ALL.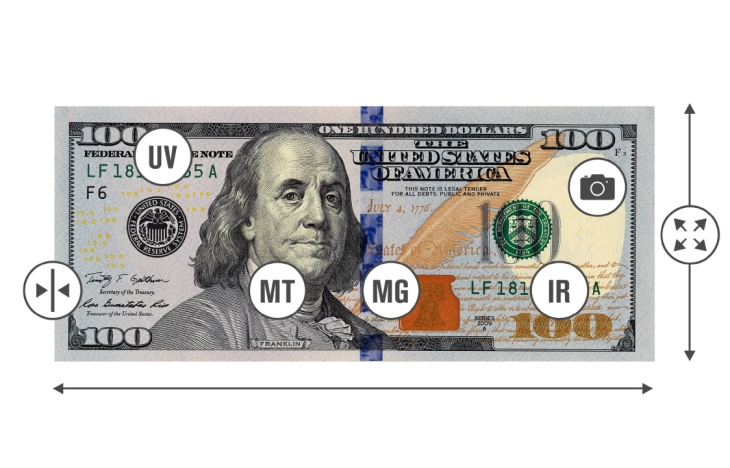 AUTOMATIC CURRENCY RECOGNITION
Save time with this convenient feature; no need to scroll through all the currencies. The 2985-SX recognizes instantly the currency of the first loaded bill.